 RaNysia "Nysi" Fleming-Hooks is an LA-based licensed manicurist, originally from Long Beach, CA who specializes in unrushed mobile nail care services. Many ask, how did she discover her passion for nails? It started when she was a young child, Nysi was always intrigued by older women in her family who would rock long red nails, as this was the style and culture for black women in the early to mid 90s. She would frequent the nail salon with mother, grandmother, and aunt where they would treat her to a manicure and if she was lucky she would get a flower design.
She goes on to tell her story of how she was 8 years old and had to create a business for her elementary classroom's model town project. The objective, every student in the class would choose a business to own in the town. Nysi chose a business idea relatable to her, a nail salon, where she provided manicures for the students and parents on Parent Night. It was such a big hit that the Principal requested a nail service in her office the very next day.
Throughout her life, Nysi's passion for nails never left her and after receiving her bachelor's degree in Business Administration, she sought to pursue her manicurist license. After receiving her license in 2017, she decided to take a non-traditional approach and provide mobile nail services for women and men in the Los Angeles area.
During her nail career she's had the opportunity to work with celebrity clients such as Laverne Cox, Ryan Michelle Bathé, Robin Thicke, Iggy Azalea, Trace Lysette, and April Love Geary. Nysi prides herself on offering her clients beautiful nails but more importantly, a true self care experience. Many of her clients prefer private at home nail services due to busy working schedules. Nysi states, the most rewarding aspect of her career is making people feel well taken care of and proud of their nails, toenails, hands, and feet; it can be life changing work.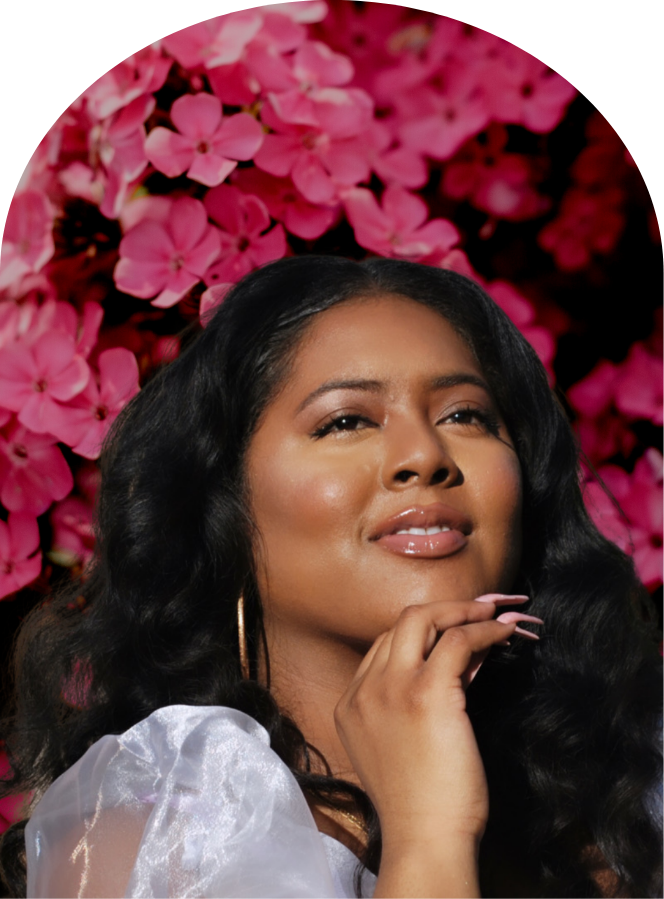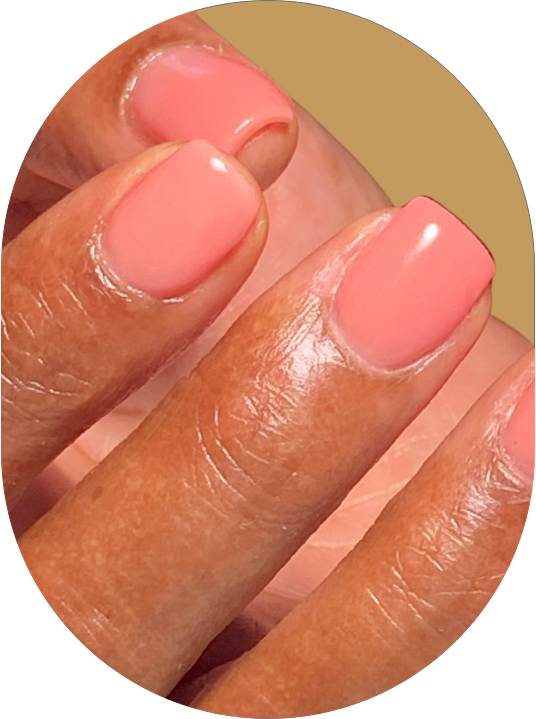 MANICURES
Waterless Manicure: Approx 45 min – 1 hour
Traditional waterless manicure, removal of polish, trim, file, buff shine, cuticle clean up, polish, and cuticle oil to finish
Modern Manicure: Approx 1 hour 15 min
Waterless manicure, removal of polish, trim, file, buff, cuticle clean up using Russian manicure technique, polish, silky smooth oil hand massage (best for those with extra dry and/or callused hands)
Gel Manicure: Approx  1 hour 30 min
Waterless manicure, removal of gel polish, trim, file, buff, cuticle clean up using Russian manicure technique, structured soft or hard gel application with 1 gel polish color, finished with cuticle oil
NAIL EXTENSIONS
Hard Gel Overlay: Approx 1 hour 30 min
Hard gel nail application with cuticle clean up, using Russian manicure technique includes 1 gel polish color, and cuticle oil to finish (for natural long nails that extend past the free edge)
Gel X Enhancements: Approx 1 hour 45 min
Aprés Gel X nail application with cuticle clean up using Russian manicure technique, includes 1 gel polish, and cuticle oil to finish
PEDICURES
Basic Pedicure: Approx 1 hour
Waterless pedicure, removal of polish, trim, file, buff, cuticle clean up, polish,  light foot massage
Meticulous Pedicure: Approx 1 hour 15 min
For all foot types
Premium foot soak, cuticle clean up, callus removal, cut and filing of toenails, foot scrub, finished with nail mycosis and Wellness Oil massage
Luxury Gel Pedicure: Approx 1 hour 30 min
Waterless pedicure, removal of polish, trim, file, callus removal, buff, cuticle clean up, polish,  lower leg & foot salt scrub and silky smooth massage w/ steam treatment
Custom Wellness Pedicure: Approx 1.5 – 2.5 hours
For clients with thick problematic toenails, toenail fungus, ingrowns, chronic cuticle, corns and calluses, or excessive skin buildup
Thorough waterless pedicure, toenail trim, reduction, callus removal, cuticle clean up, buff, lower leg & foot exfoliating salt scrub and silky smooth oil massage w/ steam treatment, finished with nail mycosis treatment
Restorative Pedicure: Approx 1.5 – 2 hours
For clients with problematic toenails
Waterless pedicure, toenail trim, reduction, callus exfoliation, cuticle clean up, prosthetic nail application, polish, finished with cuticle oil
Foot Facial: Approx 1 hour 30 min
Steam treatment with foot cleanse, dead skin extraction on toenails and feet, toenail trim, file and buff, callus exfoliation, salt scrub and silky smooth oil massage to lower legs and feet

Los Angeles
DTLA
Wilshire/Mid-Wilshire
Mid-City
Hollywood
Inglewood
South Bay Cities (Redondo Beach, Manhattan Beach, Torrance)
*Please feel free to contact us at 323-538-5815 if your city is not listed and is near one of the mentioned locations